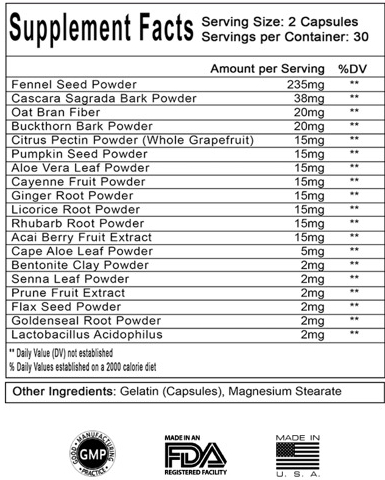 Cleanse & Detox
Effective, safe, and non-intrusive this product works with your body to cleanse from the inside. Carefully dosed and highly trusted powerful botanicals work to stimulate digestive processes and support organs to detoxify and cleanse the full body. This product not only delivers real results that your clients will feel and see but it also works on essential internal processes which provide lasting satisfaction.
Enhances weight loss efforts

Works quickly, effectively, and gently

Packed with superfood ingredients

Supports optimized metabolism
Leveraging thousands of years of experience and science this formulation packs together some of the most sought after ingredients in the world. Only sourcing from the best suppliers and rigorously testing each input this Cleanse and Detox is a bedrock of your nutritional offering.
Utilizing powerful antioxidants and core nutrition free-radicals, toxins, heavy-metals, and other damaging residue are pulled from the body and worked through the digestive process with natural laxatives and the perfect balance of fiber in a safe and non-explosive manner. This product allows your clients to enjoy a powerful detox without having to disrupt their lives and routines.
Utilizing whole food ingredients and meticulously collected extracts this product is a top-performing program in a capsule, one that excels above competition in its field.
We offer a complete line of manufacturing options for our clients. Having supplied thousands of clients we understand your needs and will provide to you the most cost-effective and streamlined process together with the highest degree of satisfaction and quality control in the industry ranging from formulation to private labelling.
Our state-of-the-art manufacturing facility use the most advanced technologies to produce our supplements, vitamins, and other nutrition products. All manufacturing and testing is conducted in our FDA inspected and registered facility according to GMP-certified facilities.
Need help creating the perfect label? We can help.
Contact a Rep for best pricing Now!
Phone: 801-788-4350
Who is Intermountain Nutrition:
Additional information:
Weight 0.4 lbs | Bottle Color White | Servings 30 | Count 60 | Lid Color White | Bottle Type HDPE | Bottle Size 150cc | Capsule Size 0
*These statements have not been evaluated by the Food and Drug Administration. This product is not intended to diagnose, treat, cure, or prevent any disease.